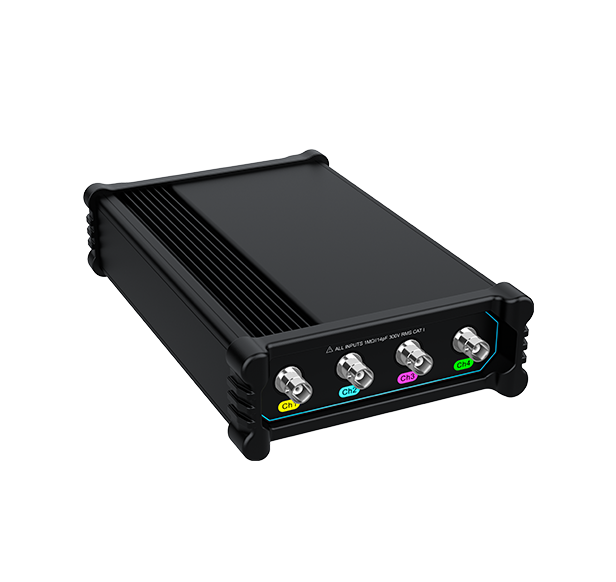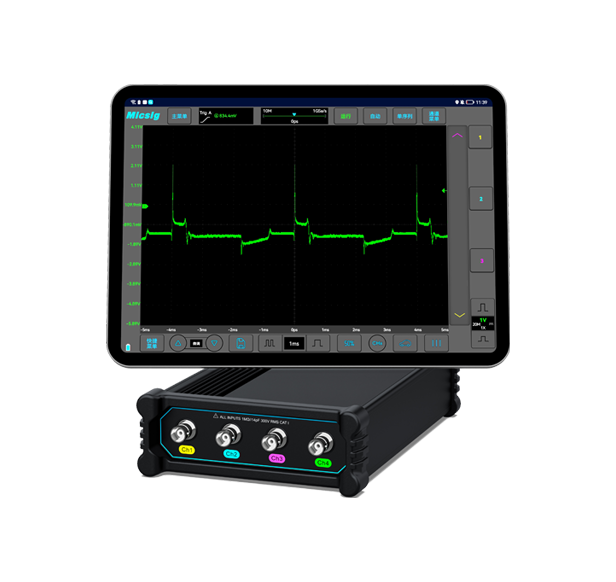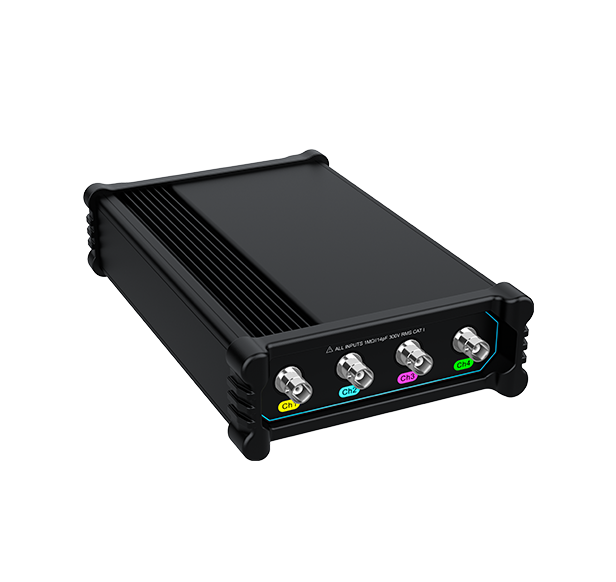 Automotive Oscilloscope
VATO Series
Bandwidth:200MHz
Sampling Rate:1GSa/s
Memory Depth:50Mpts
Analog Channels:4
Automotive Oscilloscope
VATO Series
Bandwidth:200MHz
Sampling Rate:1GSa/s
Memory Depth:50Mpts
Analog Channels:4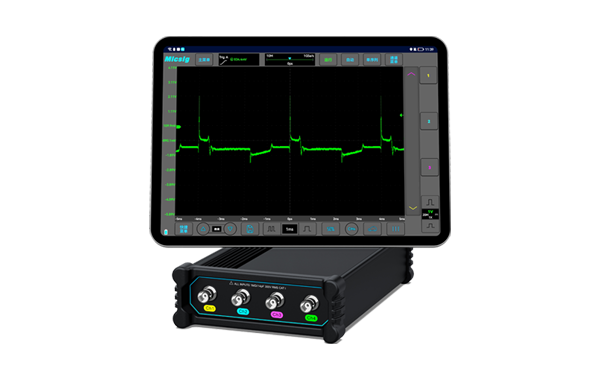 Ultimate Portability
Install and run the oscilloscope Apk on any Andorid devices: smartphone, tablet, or Android PC, all signals on your fingertip.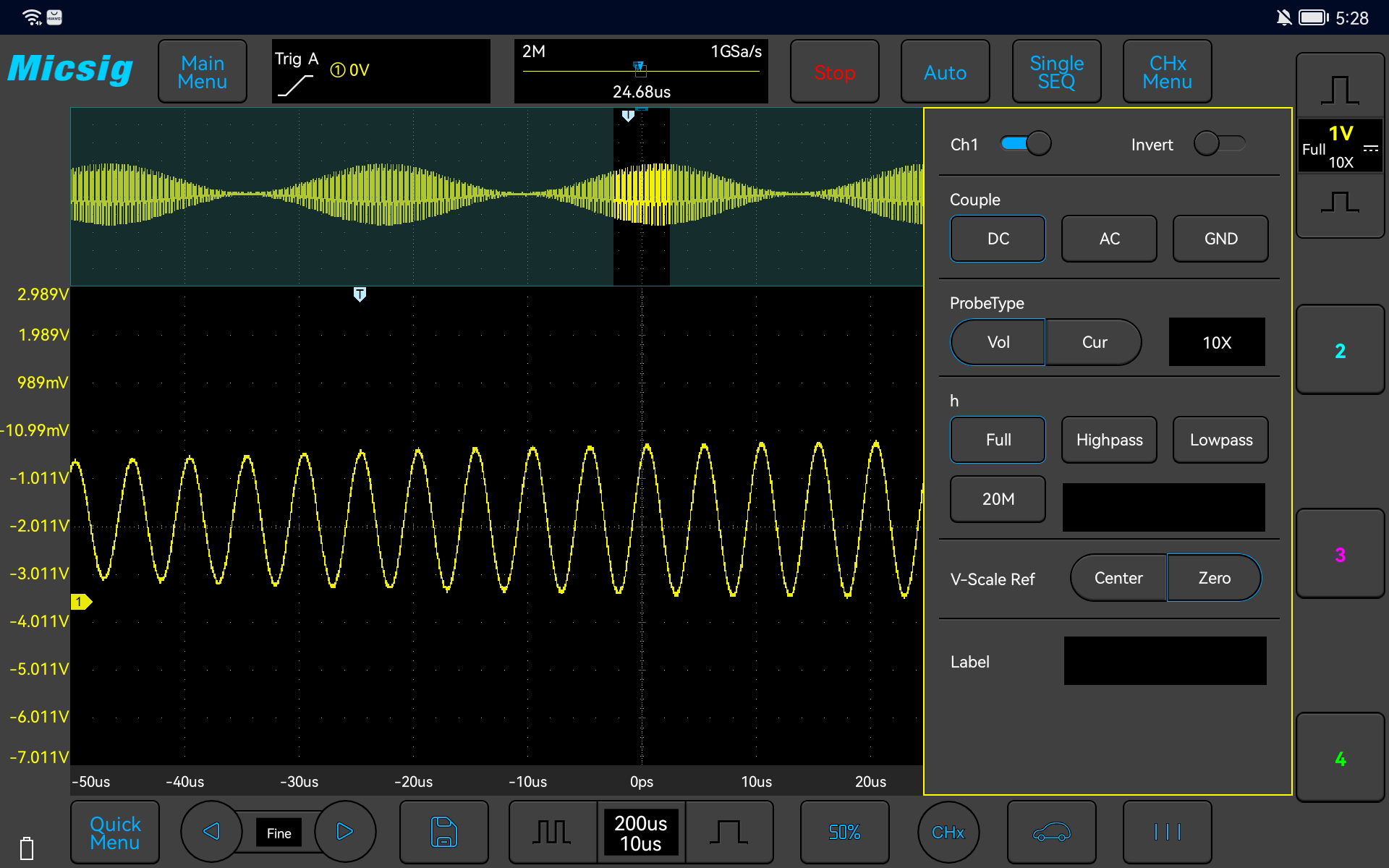 Intuitive Operation
Equipped with a operating system designed for mobile devices,
offering
extremely simple and reliable performance.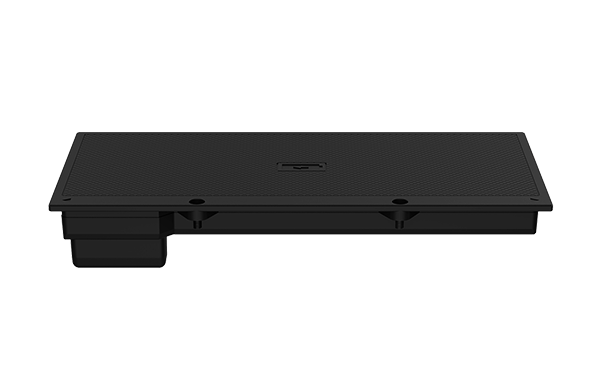 Large Battery Powered
7500mAh lithium battery (optional) enables up to 24-hour field testing, power-off lock make sure secured transport.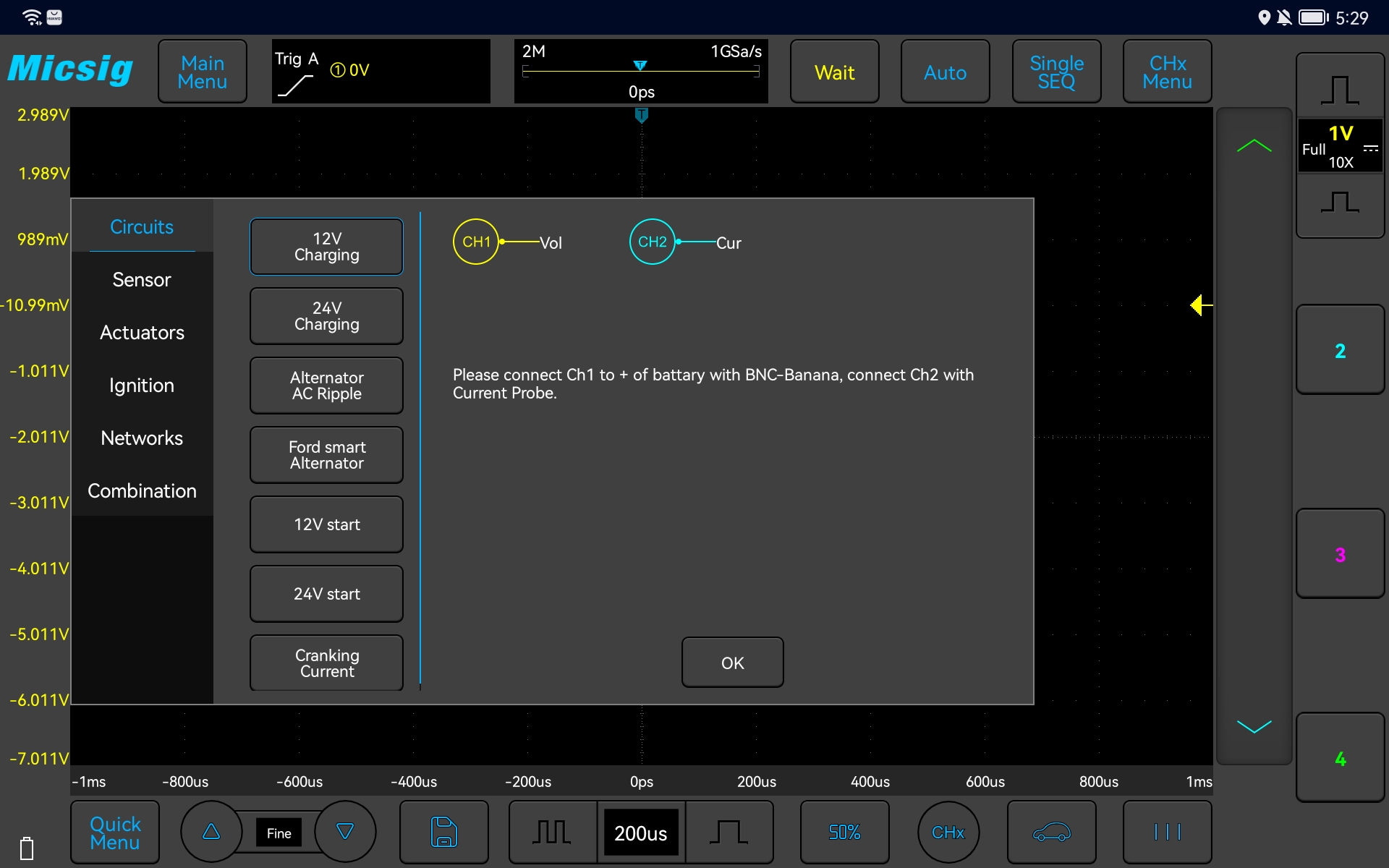 Circuits
Charging/Starting System Testing, including 12V / 24V charging/starting circuit, charging ripples, and other related tests.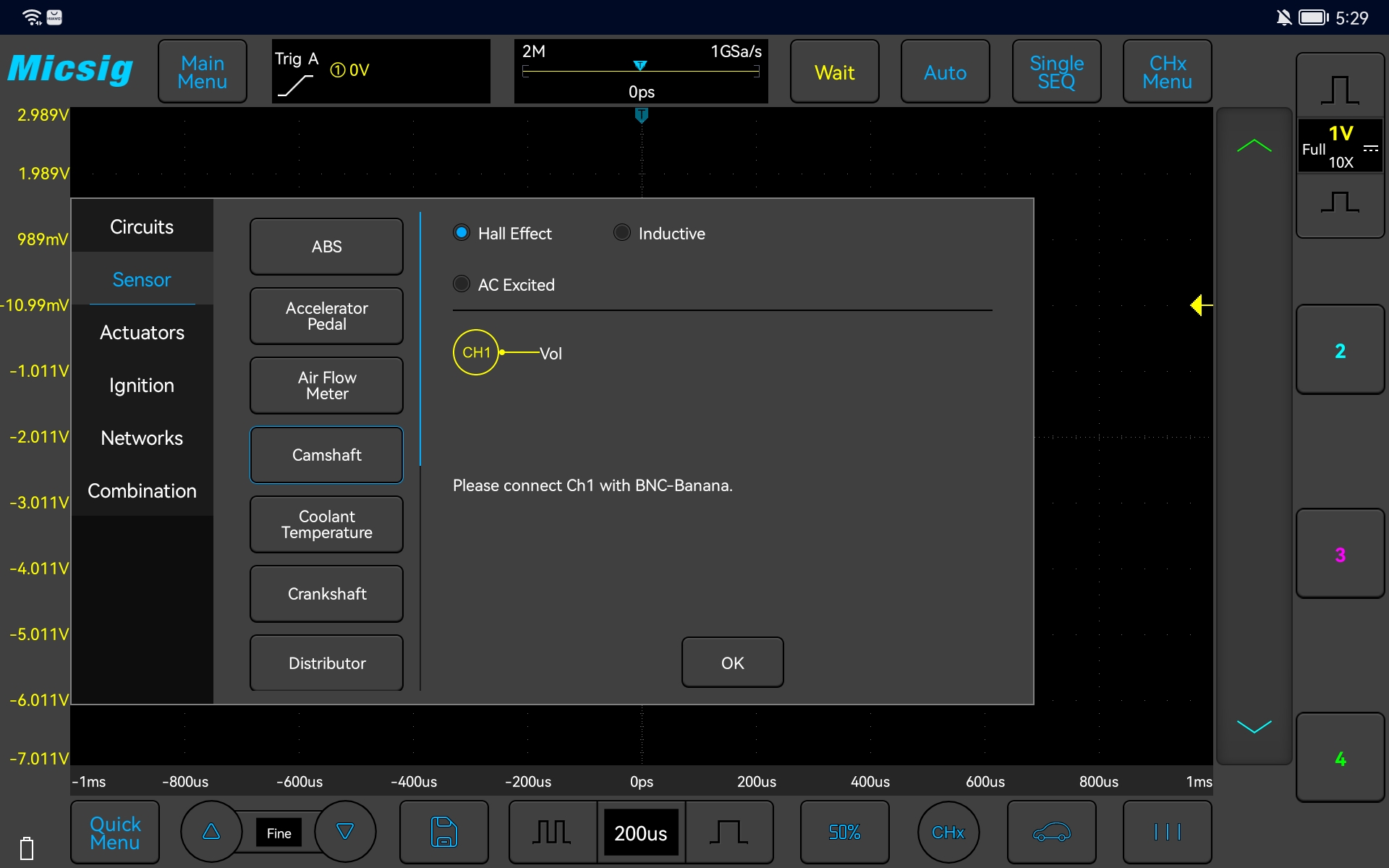 Sensor
Various automotive sensor tests:
ABS, throttle pedals, intake pressure,
air flow meter, crankshaft, camshaft, knock,
distributor, oxygen sensor...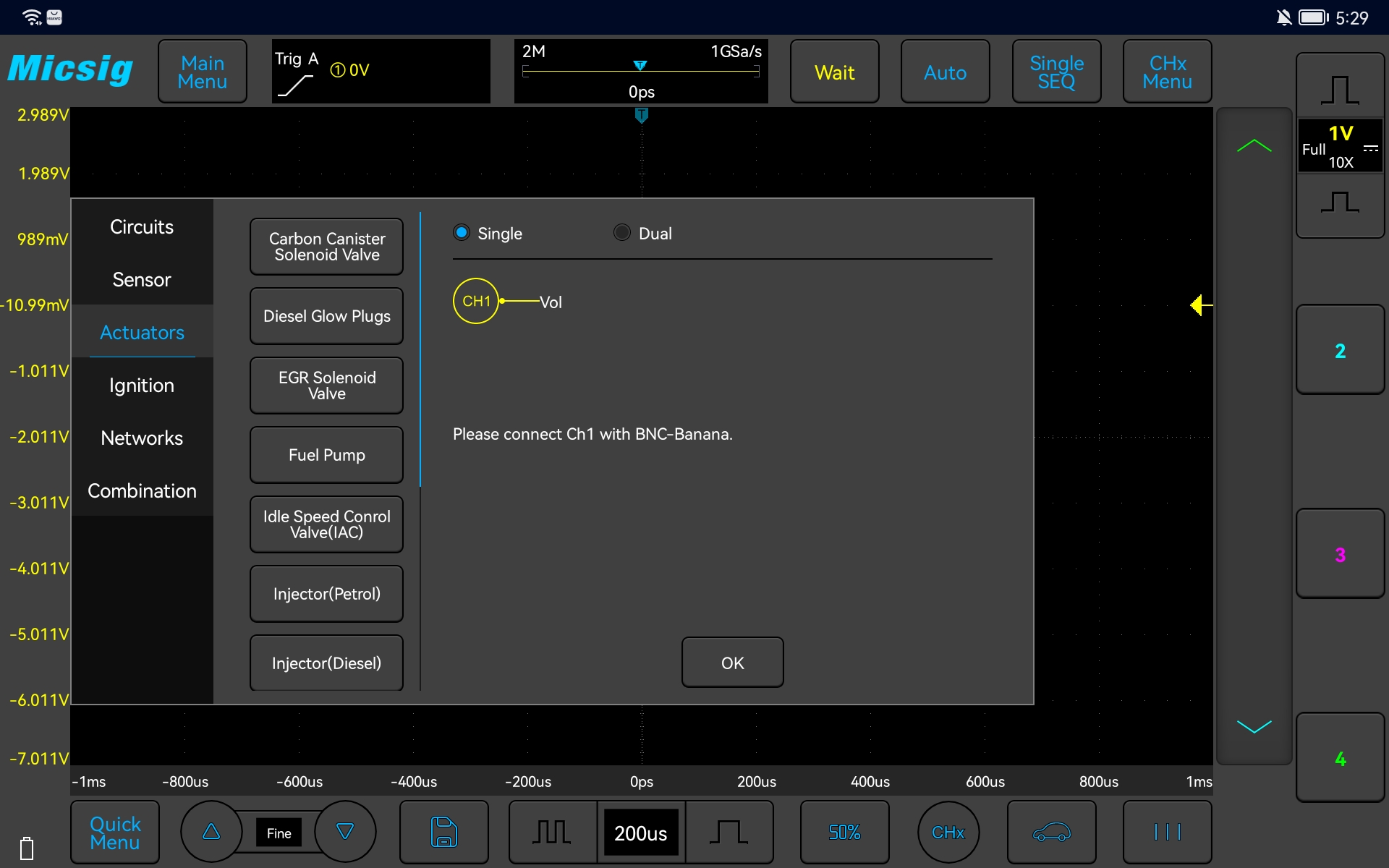 Actuators
Support various actuator tests:
fuel injector voltage and current, fan control signals,
variable valve timing, carbon canister solenoid valve,
EGR solenoid valve, etc.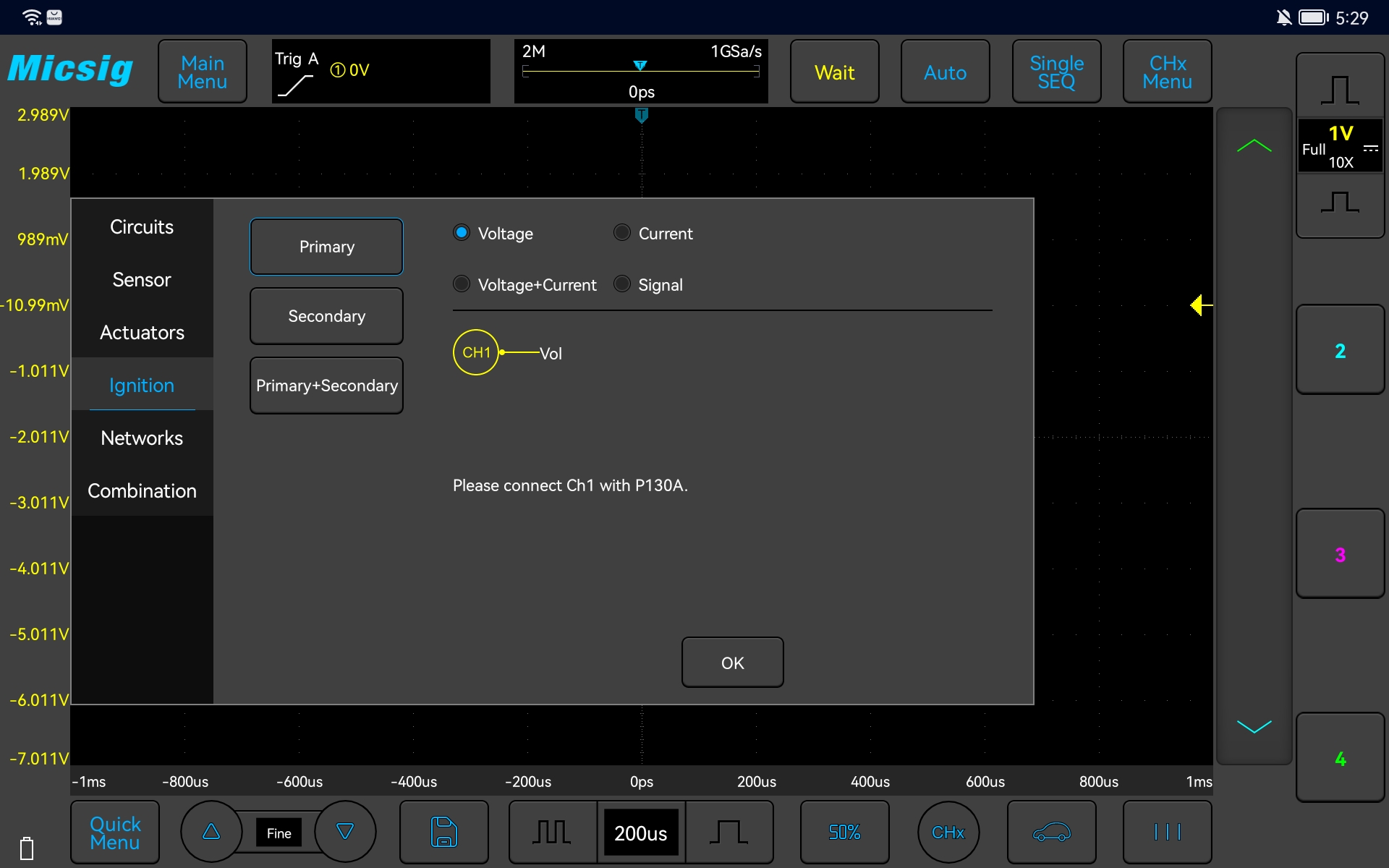 Ignitions
Including primary ignition, secondary ignition,
primary + secondary ignition.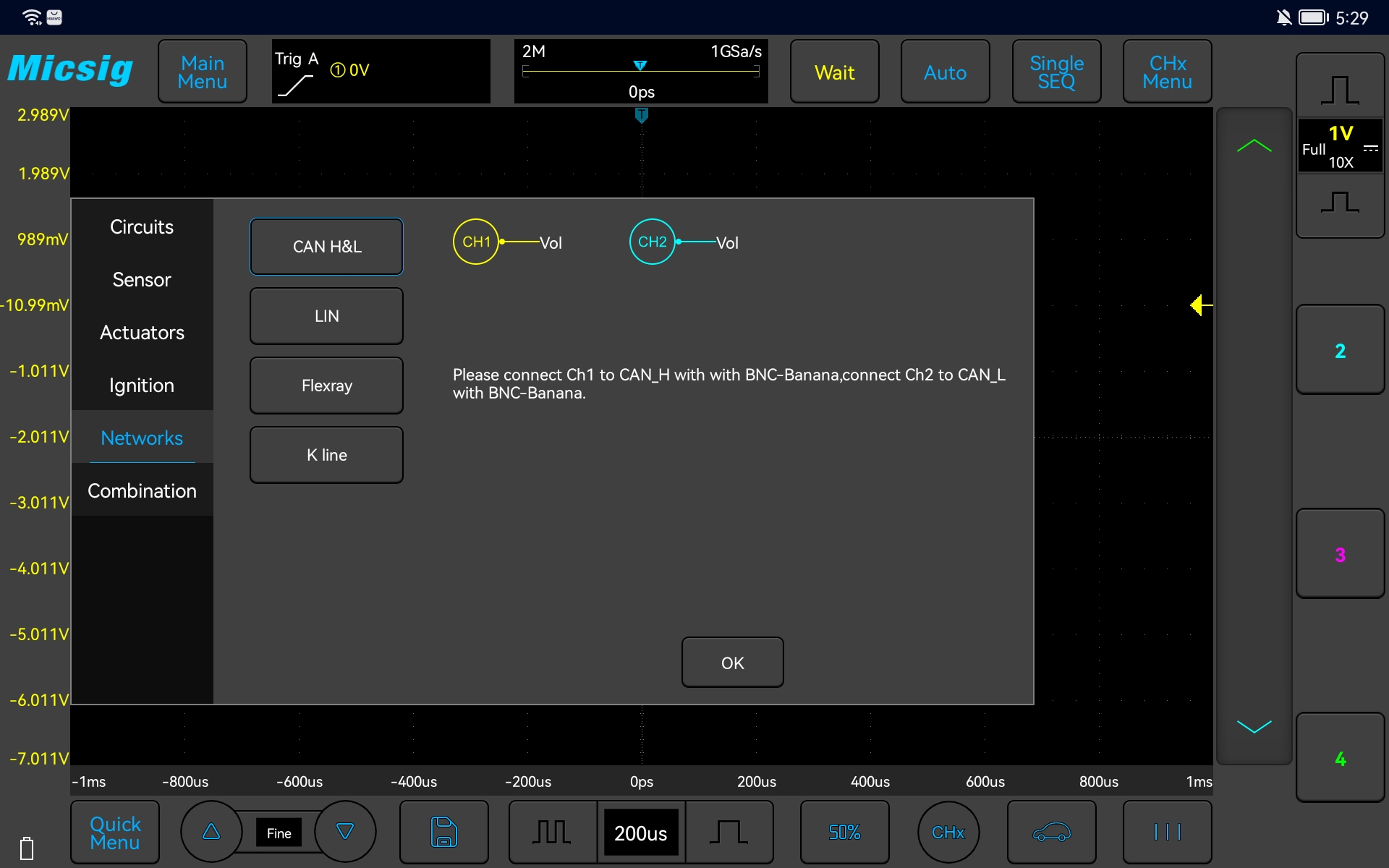 Networks
Network (Communication) tests, including CAN Low/High,
CAN FD, LIN, FlexRay, and K-line.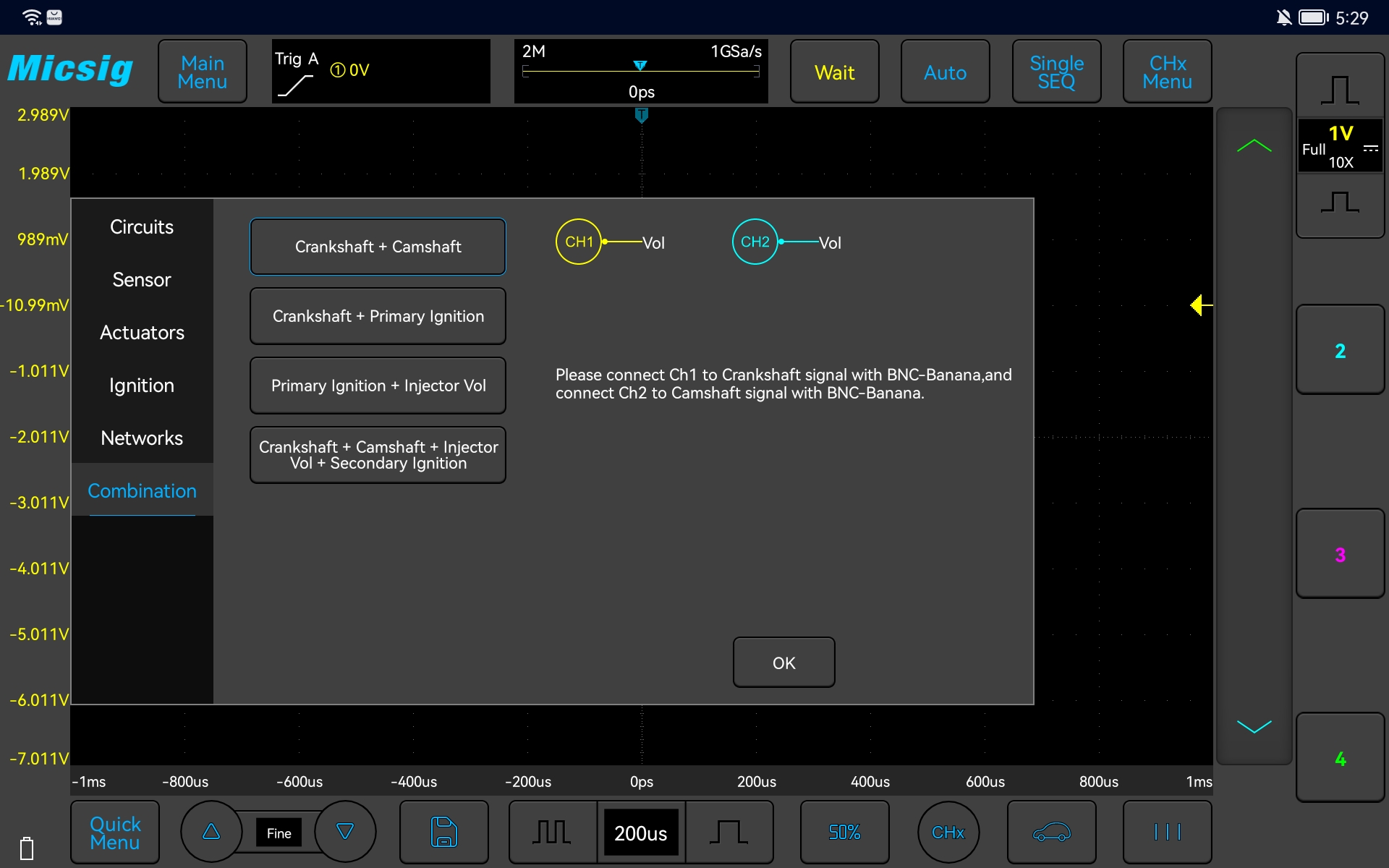 Combination Tests
Support combination test when multiple channels are connected:
such as crankshaft + camshaft, primary ignition + fuel injector voltage...
Standard Accessories
Passive probes (10:1), alligator clips, pin probes, BNC - banana cables.